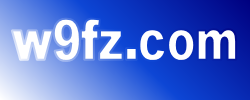 "When the going gets Weird, the Weird turn Pro." -- HST
You have found w9fz.com--the home for Bruce Richardson W9FZ and all the sites I operate.
BRUCE RICHARDSON
w9fz (at) w9fz.com

(Jan 2008)
(Dec 2005)
(Jan 2004)
(Jan 2004)
Movies of note IMHO
Music of note IMHO
(Jan 2008)
Where am I? (lately)
(type in w9fz-15 )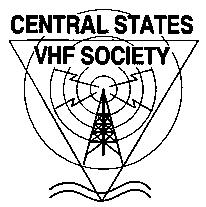 Ham Radio and
Central States VHF Society
Midwest Mania!! 2013

Microwave Update 2008 -- Bloomington, MN
Central States VHF Society E-Newsletters
Milwaukee 2002 Conference Photo Gallery
Tulsa 2003 Conference Photo Gallery
Toronto 2004 Conference Photo Gallery
Colorado Springs 2005 Conference Photo Gallery

January 2013 VHF Sweepstakes Travelogue with KA9VVQ
February 2013 Minnesota QSO Party Travelogue with KA9VVQ
January 2008 VHF Sweepstakes Travelogue
Aug/Sep 2007 10 GHz Travel Adventure
NLRS Lake Superior Expedition 2003
NLRS 10GHz 2004 2nd Weekend Expedition
NLRS 10GHz 2007 1st Weekend Expedition
Thursday Tech Talk Net on 145.45 N0BVE Repeater
Disciplined GPS status
Shared Reference Sheets for OCXO's, TCXO's, devices, etc.
Article on tips for Tripod Mounted 10GHz Dish Systems
This site covers the evolving efforts of Richwood Timber LLC. Richwood Timber LLC is a hardwood timber grower, land manager, and woodlot consultant in Hillsboro, WI.
MCHS Class of 1979 Reunion!
MCHS '79 Reunion Website--complete with latest updates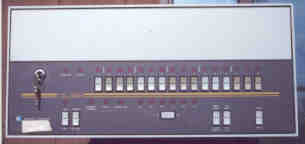 View this site to see the Surplus HP Computers that I have available for sale. There are listings and images.
This site covers the history, staff, patches, and memories of this former Boy Scout High Adventure Base located near Boulder Jct., Wisconsin. Reunion!


This site covers history and patches of Pilot Training at Reese AFB. It has begun with patches but will include class listings and history in time.



This site covers the history, staff, patches, and memories of this former Scout Camp located near Watersmeet, Michigan.


This site displays and catalogues the patches of this Blackhawk Area Council camp located near Oregon, Il. Official Camp Lowden Site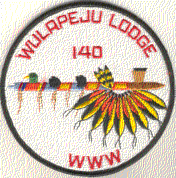 This site displays the patches of Order of the Arrow Lodge #140. This lodge belongs to Blackhawk Area Council of Rockford, Illinois. History of the lodge will be added in time.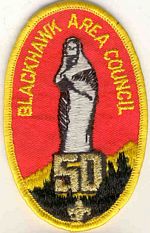 This site looks at the history of scouting in northern Illinois and southwestern Wisconsin by displaying activity patches from the Blackhawk Area Council. This collection began by collateral accumulation during the quest for specific camp and Order of the Arrow patches displayed on other websites I've created.
Photos from the
Phil Parlett
Auction in Dec 2006
Topical Collection of
Loaf Patches
Topical Collection of
Sno-shoe Patches
BRUCE RICHARDSON
w9fz (at) w9fz.com

Bruce Richardson formerly of Marengo, Illinois