Richwood Timber LLC
Richwood Timber actively manages over 300 acres of mixed hardwoods in southwest Wisconsin for multiple goals. A clear management plan, employing many forms of Timber Stand Improvement (TSI), is yielding a healthier, more vigorous forest. These acres had more than 100 years of prior abuse with no management--only high-grading harvest. Richwood Timber LLC is controlling invasive species and returning dirversity to the forest composition.
Richwood Timber LLC offers consulting for small woodlot owners seeking to manage their acres and "do the right thing". Guidance available on how to take the next steps towards management plans, tax advantages, and how to return diversity and vigor to small woodlots. It's not easy--work is involved. But the result is an informed legacy and woodlot that continues beyond your years.
Winter 2007/2008 Logging
We got started in mid-December. A few days of warm air moved in making everything foggy. You can see Dad standing by one of the nicer maples we've ever harvested. Since we are "taking the worst first", the log quality is generally very poor. As long as local mill buyers can use the wood for some purpose--railroad ties or pallet lumber--then we have about a break-even return on all the effort to fell and haul the poor trees to the landing.
Logging continued well into February. Most years we are done by Feb 15th. This year the weather would allow logging a bit later but, fortunately, we completed the harvest on the stand we were working. Snow was deeper than most years. Here are some pictures from Feb 8-9, 2008:
Fall 2007 Spraying for Grass Control in the New Plantation

Most young seedlings can't compete with dense grass. If one puts in a new plantation, one must also commit to controlling grass for the first three seasons. Mowing is an option but targeted spraying has some benefits. Click
here
for more complete details and pictures about spraying for grass control in the new plantation.
Summer 2007 Tree Tubes to Protect a New Plantation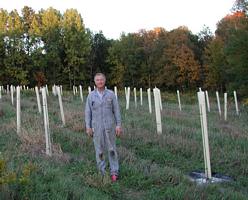 There are many threats to a new plantation. Grubs eat their tender roots. Mice and voles nibble the bark on their tender stems. Young seedlings can succumb to drought during just part of a summer. But the most profound threat to young seedlings are Deer via nibbling (primarily) but also from rubbing trauma. Click here for more complete details about the Tree Tubes we are using on a portion of the plantation.
Prescription for Ironwood
by Paul Richardson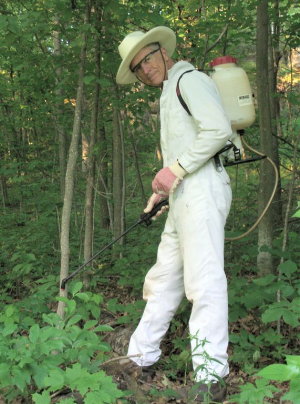 Many mature woodlots that have seen heavy pasturing in their history have unnaturally heavy densities of Ironwood (Ostrya) Click here to read the full article describing our control efforts. You can gain control on your acres, too, after reading the article and following the steps.
May 2007 Planting New Plantation on 18 Acres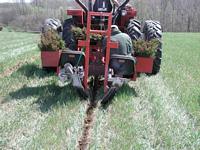 We mow our former fields once per year and enjoy the prairie and wildflowers. But it was time to return just some of the acreage to forest. Click here for more complete details about the Plantation.
Richwood Timber Raves About Pferd Chainsharps!
Richwood Timber LLC loves Pferd Chainsharps for keeping our chainsaws at peak sharpness. As Pferd says of the Chainsharp on their website: "PFERD's unique chain sharp tool sharpens the tooth and adjusts the height of the depth gauge in direct relation to tooth wear in one easy, hand-held operation. Both the round file and the flat file are replaceable. The Chainsharp by PFERD offers an easy solution to chain maintenance without the necessity of removing the chain from the saw. For safety, maintain a sharp chain at all times. Adjust the raker each time you sharpen the chain. Do both at once with CHAINSHARP!
Click here to see expanded justification and photos of how Richwood Timber uses Chainsharps daily.

From the Pferd website:
Chainsaw Files & Accessories written guide
PFERD Chain Sharp® Video Nine minute video
2004 Marking and Harvesting
LogRite Tools and Arches
Richwood Timber LLC uses products from LogRite Tools such as cant hooks, peaveys, and especially their logging arches. Arches--Tractor arches, ATV arches, Junior arches, and Fetching arches--help you move logs easily while minimizing impact on the land and preserving the quality of your logs. These arches were developed by Mark Havel and previously available from his company Future Forestry Products. LogRite now is the producer and source of these fine arches.
You can get LogRite tools and arches directly from the factory. The LogRite website shows dealers throughout the country where you can look the items over first. In Wisconsin, our local dealer is Three Rivers Forestry.
Geary N. Searfoss CPA, LLC
Specializing in the Internal Revenue Code as it relates to forestry investments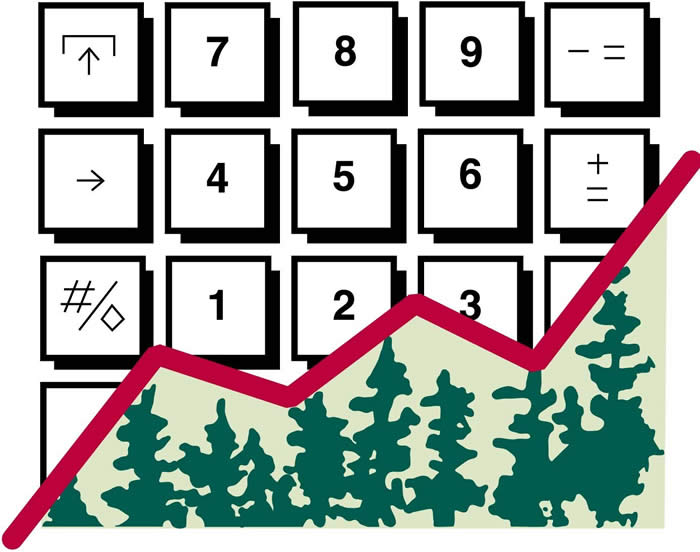 Richwood Timber LLC recommends
Geary N Searfoss CPA, LLC
. We've been pleased with his clear explanations and assistance as we run a forestry and wood products business. Visit his website to get a fuller sense of his qualifications, approach, and expertise. Geary, as a degreed Forester, with field experience, has real credibility. See his website for his contact information.
Sustainable Woods Network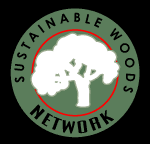 Richwood Timber LLC, via participation in Kickapoo Woods Cooperative, supports Sustainable Woods Network
(www.sustainablewoods.net)
. The Sustainable Woods Network gives members yet another pathway to distribute their services or products. The network gives customers or interested parties easy access to the members, their products, or services. Take a look at the site and see the character wood, raw lumber, milled lumber, and standing timber available now for your application.
Links
We find the following links important:
We find some of the following links helpful for Forest Management:
Three Rivers Forestry--Talk to Jeff Smaby about equipment to help you.
Jim Birkemeier's Timbergreen Forestry--He seems to have it right.
Kickapoo Woods Co-op Site
Bailey's Chainsaw and Logging Supply
Forest Industry Safety and Training Alliance--home of great training!
Game of Logging

Other links of interest:
For a healthy energy snack while working out in the woods, we use
Bumble Bars